1. SB Tactical SBA3 Brace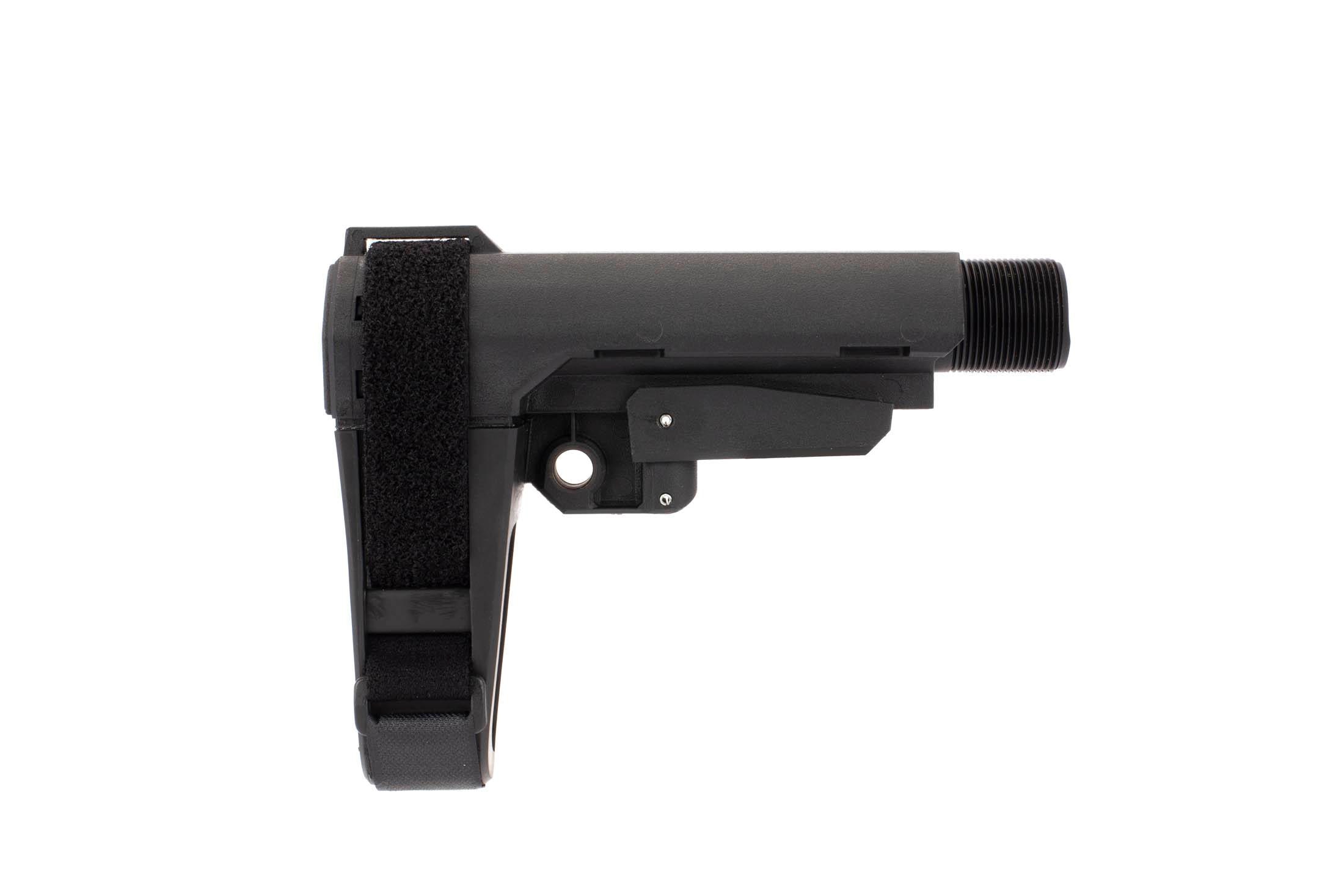 The SBA3 is 5-position adjustable designed for all platforms capable of accepting a mil-spec carbine buffer tubes.
Specs:
All platforms capable of accepting a mil-spec carbine extension
6.75 oz
1.8 in
6.0 in
1 in
2. Strike Industries Viper PDW Brace
The Viper PDW Is a two position brace perfect for close quarters being thats its only 5.5" when  collapsed without cheek rest and only 8.5" Extended (from back of receiver) 
Specs:
Weight: 1 lb, 3.0 oz
6061 T6 Tube and mount
4140 Nitride Rods
Polymer stabilizer fin
Cheek pad: TPU
3. SB Tactical PDW Brace
 The SB Tactical is a 3-position adjustable and compatible with mil-spec bolt carrier groups and carbine buffers.
Specs:
-Length- 6.75 in (collapsed), 8.125 in (mid), 9.375 (extended) in
Mil-spec AR-15 receivers
-Weight- 18.14 oz
-Width (MAX)- 2.25 in
-Strap Width- 1 in
4. Gear Head Works Tail hook mod 2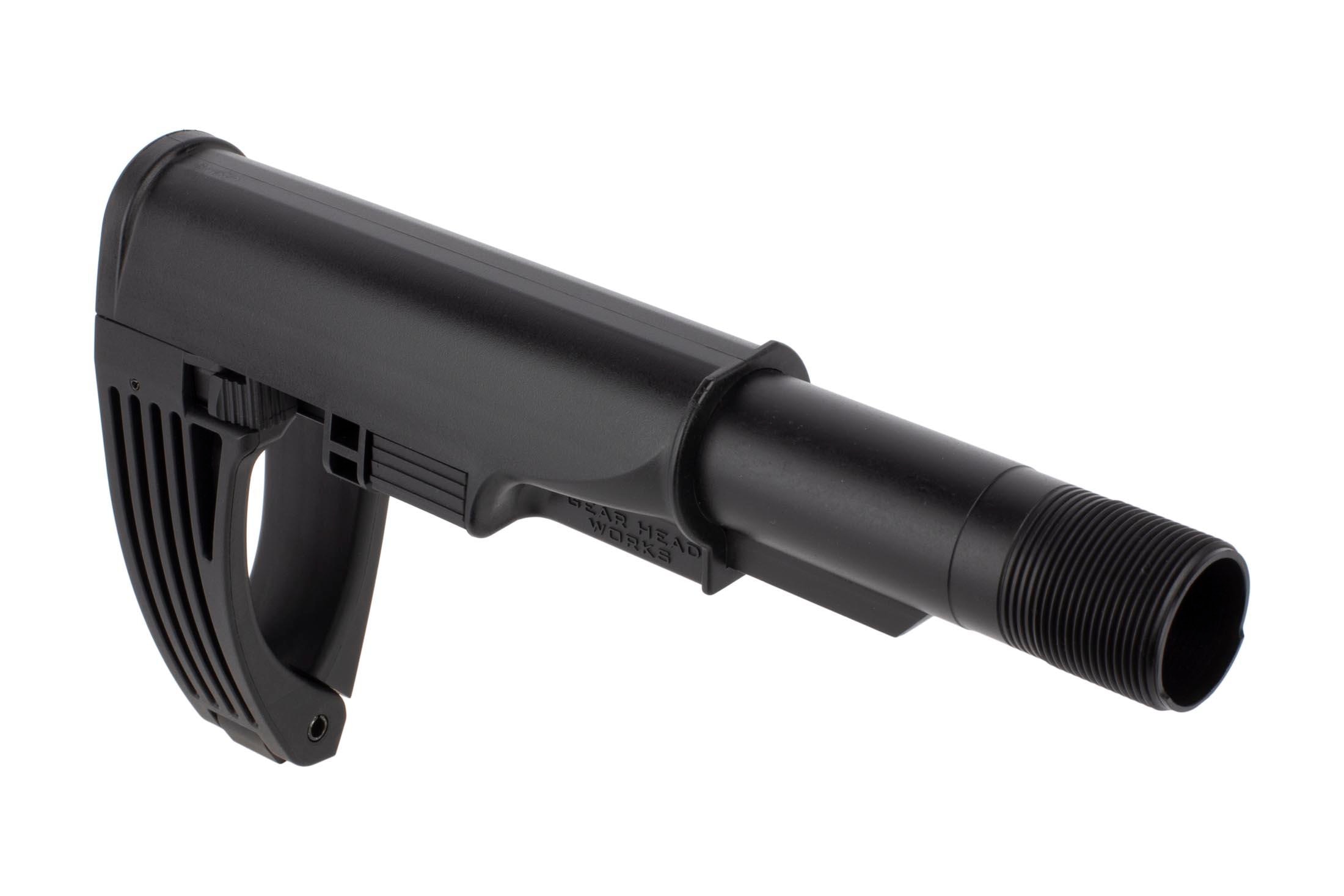 The Gear Head Works Tail Hook Mod 2 uses a patented proprietary telescoping latch mechanism giving the user 5 positions of use up to a 12.75″ in length.
Specs:
-Material: Polymer
-Platform: AR-15/AR-308
-Sling Mount: 1.25 in Sling Loop
-Storage: Not Storage Capable
-Type:  Arm Brace
-Weight:  6.7 oz.
5. KAK Shockwave 2.0 Blade
The KAK 2.0 is made from high-strength glass-reinforced polymer and fits all pistols equipped with a proprietary carbine-style buffer tube.
Specs: 
-Available in black
-Quick and easy to install.
-Provides additional support during firing.
-Weighs a scant 5.0 ounces.
-ATF approved for pistol use
-Veteran designed
-Made in U.S.A.